Here are a few of the films I'm planning to catch in 2014…
A film co-starring two of my favourite current actresses Rooney Mara and Cate Blanchet, this adaptation of Patricia Highmsith's novel is about a young department store assistant who falls in love with an older women. Directed by Todd Haynes who has previously demonstrated a nack for parred back but stylistically unique film making with Dylan anti-biopic I'm Not There. The acting should be good, the plot's intriguing and the
I love Jim Jarmusch, his scuzzy urban depictions starring awkward angular characters and with bluesy soundtracks totally float my boat. I also love vampires and Tilda Swinton so I am going to be practically (note: practically) wetting myself when going to see this.
Of come on! We're all curious about Trier's latest sex fest right?
Baumbach's Frances Ha put a smile on my face so this director's third collaboration with Greta Gerwig and second with Ben Stiller has me rubbing my hands together. Greenberg was underrated and, in my opinion, one of Stiller's better films (along with Reality Bites and The Royal Tenenbaums). It also stars Adam Driver and Amanda

Siegfried and looks set to be one of 2014's more interesting comedy offerings.
Once Upon a Time in Anatolia may have Distant

but Turkish auteur Nuri Bilge Ceylan had us already taking notice with earlier films

Clouds of May

. Set amongst the spectacular scenery of Cappadocia, if his earlier films are anything to go by the this films should be visually stunning.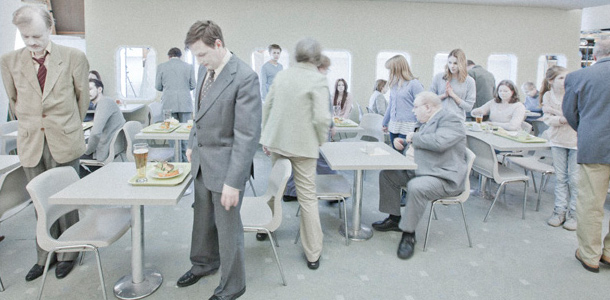 A Pigeon Sat on a Branch Reflecting on Existence
Swedish director

Roy Andersson's

latest film

has a hefty title.
Nick Cave marks his 20,000th day on the planet Earth in this documentary which has been nominated for Sundance. Directed by Iain Forsyth & Jane Pollard

, who met at Goldsmiths, nad have collaborated as visual artist for years they have been working with Cave for years on multiple projects. This is the latest instalment.
I'm quite partial to a bit of Korean cinema and this one's a typically oddball tale about a woman who can't go out because she's scared of rain as her brother died on a rainy day who forms a bond with a young boy who threatens her with a knofe when they first meet. Yup.
Wes Anderson films are and I'm not using that word sarcastically, I mean they're nice in the same as angel delight and spooning, in the comforting sense. Moonrise Kingdom didn't really get my heart all of a flutter, despite the presence of Bill Murray, but the trailers for his latest are looking like this could be the pile of fun we've been yearning for from this kook of a director.
Spike Jonze's

latest has an interesting plotline. Divorce falls in love with a computer operating system and even though the concepts quirky and potentially socially poignant it's going to take a really good director to stop this being slow. Jonze's good right?
French director Eugène Green's

new film got its name from

one of Borromini's most extraordinary projects: the Sant'Ivo church at La Sapienza in Rome and is a love story between an architect, expression and inspiration. Should be intereting.
A film set in a dystopian future where finding a partner is a matter of life and death is an intriguing but potentially depressing plot. The film is directed by
Giorgos Lanthimos (Dogtooth) so this should be a very unsettling watch starring a strong cast Lea Seydoux, Jason Clarke, Ben Whishaw and Olivia Colman.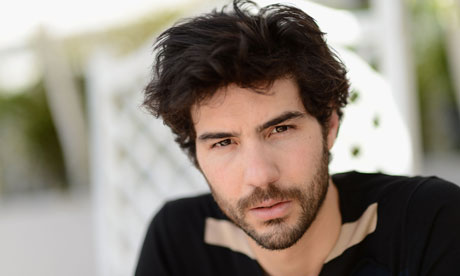 It stars Tahar Rahim…. Oh, and

it's directed about

Head-On's Fatih Akin and about evil…
Sundance Festival picks...
Alive Inside
Michael Rossato-Bennett's

documentary follows social worker

Dan Cohen over three years as he tries to prove his theory,that music can unlock memories. It's fascinating and pretty moving.
Marilyn Myller
East London animator Mikey Pleese has already won and a Bafta for his short The Eagleman Stag and this looks set to be equally as impessive. On top of his game this hap.
Life Itself
Now sure how I forgot this crowd funded film about film critic Roger Ebert on my first round up.
Frank
Eagerly watching friend's bands appear on fellow Cheshire entertainer Chris Sievey's

Frank Sidebottom's Proper Telly Show on the Manchester station Channel M is one of my pretty prominent memories of being a student in Manchester.The fact that Fassbender plays the big headed character quadrupled my excitement over this film even if you can't see his face.
The Skeleton Twins
This appeals for two reasons; 1. Kristen Wiig is proving to be a pretty good actor. 2. The plot in which two estranged twins cheat death on the same day and start to build bridges could be interesting if it doesn't get overly sentimental.
03/02/14 - Update
Here are some more...
Yves Saint Laurent
This biopic from Jailil Lespert about one of the most important figures in Paris has the approoval of Laurent's partner Pierre Berge. It's going to be worth a watch for the incredible clothing alone.
52 Tuesdays
Aussie director Sophie Hide has a distinctive documentary style and her latest film about a teen whose parent is undergoing gender reassignment is an interesting exploration of how we understand identity.
Free Range
I really like

Estonian director Veiko Õunpuu's style. His visuals are bold and his tone dark and cynical This film about a guy who gets sacked for (rightly) slagging off The Tree of Life then finds out his girlfriend's pregnant is a winner.
Beauty and the Beast
The fact that I'll watch anything starring Vincent Cassel and once endured Le Apartment as proof of this aside, a remake of this old classics always going to be intriguing. I previously mused over this tale and the various film versions.